---
Dominika Malikova Kleinova of Slovakia wins FEI Endurance World Championship for Young Horses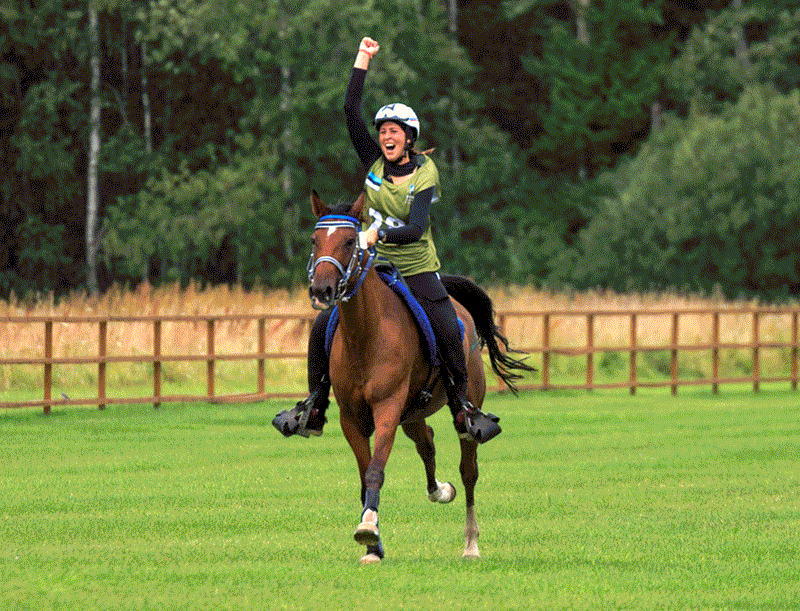 Dominika Malikova Kleinova (SVK) on Molta
The Padise Equestrian Centre (PEC), located near Estonia's Baltic Sea coast and an hour's drive from the capital of Tallinn, has successfully hosted the inaugural FEI Endurance World Championship for Young Horses in Northern Europe, showcasing the PEC's world-renowned infrastructure and commitment to responsible horsemanship.
Taking to the podium were Dominika Malikova Kleinova (SVK), clinching Gold with her mare, Molta. Buti Ali Saif Ali Al Nuaimi (UAE), taking Silver riding his gelding SW Iskulm, and Gil Berenguer Carrera (ESP), taking Bronze on his stallion, Fatal.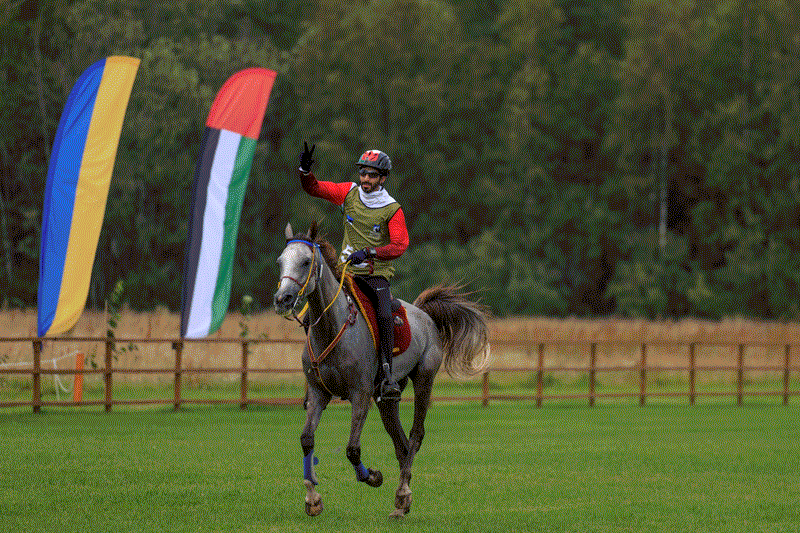 Buti Ali Saif Ali Al Nuaimi (UAE) on SW Iskulm
The opening ceremony featured representatives from 13 National Federations (NFs) and the participation of 40 horses from countries that included Argentina, Bahrain, Estonia, Germany, Hungary, Iraq, Kuwait, Lithuania, Norway, Slovakia, Spain, Ukraine, and the UAE.
As part of the ceremony, NF representatives and officials planted 30 cherry blossom trees on the venue grounds, symbolising the event's commitment to environmental awareness, which was followed by a ribbon-cutting ceremony and a gala dinner to officially open the championship.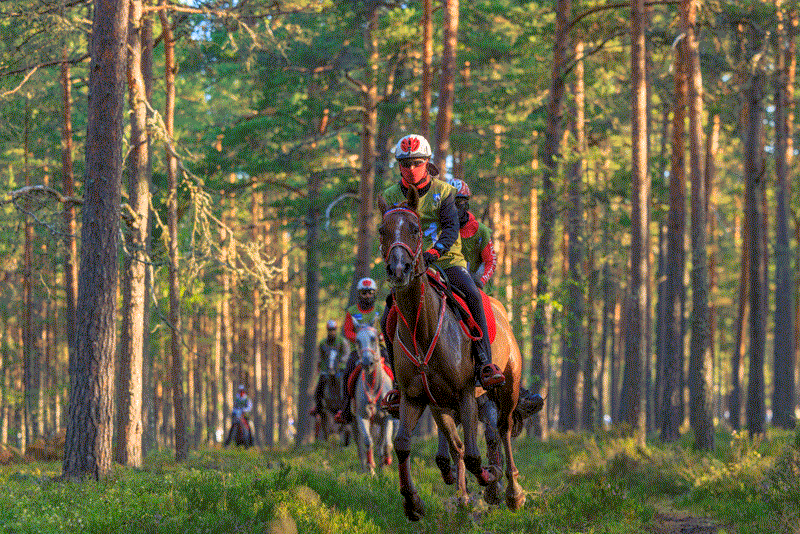 Gil Berenguer Carrera (ESP) on Fatal
The championship's natural and technical track, winding through a forest landscape, provided a challenging course totalling 120KM over 4 loops that emphasised both rider skills and stamina for the 8 year-old horses competing.
1 Dominika Malikova Kleinova (SVK) on Molta. Finish Time = 14:49:36. Average Speed 21,2 km/h
2 Buti Ali Saif Ali Al Nuaimi (UAE) on SW Iskulm. Finish Time = 15:11:13. Average Speed 19,9 km/h
3 Gil Berenguer Carrera (ESP) on Fatal. Finish Time =15:11:17. Average Speed 19,9 km/h
Source: FEI. Photos: HH Sh Nasser bin Hamad Al-Khalifa Media Office