---
Al-Hatab gets the hat-trick winning The Emirates Breeders Handicap at Lingfield Park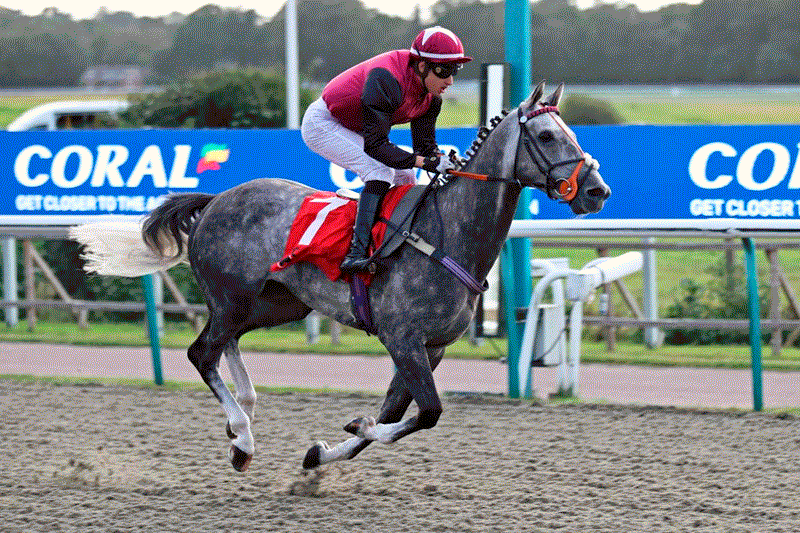 Al-Hatab secured a hat-trick of wins this afternoon at Lingfield Park when winning the Emirates Breeders (0-75) Handicap over a mile and a quarter, ridden by Mohammed Tabti. Just like ten days ago at the same track, the pair forged ahead in the home straight to win by two and a quarter lengths, from Storm Troupour and Rhys Clutterbuck in second.
Tabti, who has partnered the five-year-old son of Tabarak to all his victories commented, "He's so relaxed in his races now, he just switches off. All I have to do is touch the reins and he's back on the bridle again. There was only a small gap, but he went straight through it."
Trainer Peter Hammerlsey, who also co-owns the horse in partnership with his breeder Julie Kelway commented, "We couldn't be more pleased with Al-Hatab, he's really grown up and Mohammed gave him another lovely ride today. That'll be it for the season now for him and my other runner Coljani, and we look forward to next year."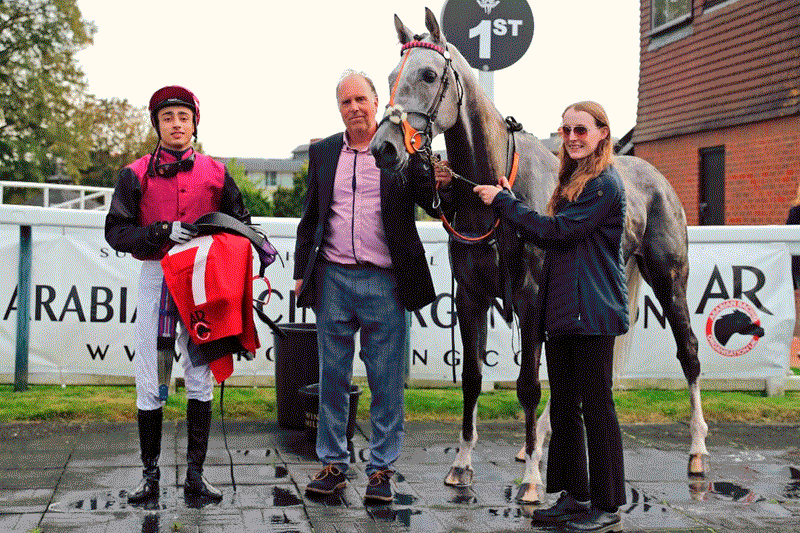 James Owen Racing's Jaahez, partnered by Lily Pinchin who was favourite as they went to post, was withdrawn at the start for failing to load, for the second time in his career.
Genny Haynes, Arabian Racing Organisation (ARO) Chief Executive Officer said, "ARO is delighted for Julie and Pete on their third consecutive success with Al-Hatab today, as well as another win for Mohammed. We also congratulate Jessica Tooth for winning the Best Turned Out Award sponsored by Baker McVeigh International with Al-Hatab."
Source: Arabian Racing Organisation. Photo © Debbie Burt